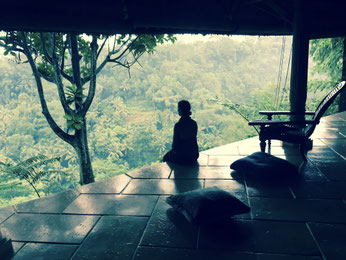 Successful people agree; beside hard work, focus, determination as well as flexibility, a great sense to learn new things and some strategic planning, it also needed the right combination of connections, circumstances and a pinch of luck to get them where they are today. Whereas the latter is out of our control, is self-management, the right approach to get things done and our attitude entirely our own responsibility.
Where does it start? 
1 . Understand your role and beyond
First and foremost, to be able to do a good job you must truly understand your current role; what are your job goals and success objects? It is best to identify them with your direct line manager, but if that is not happening, write them down yourself and then set a meeting with your boss to see if they align. Explain your boss that you are happy to do your daily work but that you are also keen to learn and develop by measurable targets. And this is not something static. Make sure that you stay on the right track by verifying your targets, together with your boss, on a regular basis.
You really need to understand the goals and key performance indicators of your role to be successful. But it is also very important that you understand the bigger picture; you also need to have a clear understanding what the focus of the whole department is, the vision of the organisation and on what your boss is working on - and what occupies his mind.
2. Learn from the best
Try to surround yourself with people you can learn from, you look up to and if possible seek for a mentor. But most important: ask questions. People usually like to share their knowledge and experiences. Talk to them and in exchange offer your help.
I've been lucky to spend a great amount of  my professional and private life with people I could learn a lot from.
If you share your office with colleagues or even with your boss, take advantages of shared information, be mindful what discussions go on around you. In addition to your tasks and active questions try to learn passively by observing how decision makers act, speak and think. 
3. (Self)-Reflection and journaling
All the questions and learning phases are nothing without (self)-reflection and focus. For true and sustainable self-development and personal growth, self-reflection is indispensable. E.g. allow yourself in your thoughts to undergo an unpleasant or difficult situation or dialogue again; be very honest with yourself and ask yourself when or why the situation started to become difficult. Also try to put yourself into the shoes of your counterpart. Then think about what you could have done differently.
A good tool for reflection is journaling; if via e-notes or on paper; start to write down your insights and learnings. Also note down what you think you need to focus on, which skills you need or want to develop further and your next goals. Update it regularly.
4. Reach out for feedback
It doesn't matter if you have a mentor or not; reach out for feedback; from your boss, trusted colleagues, but also from business partners outside of your company and from your friends. But dose your request well and appropriate; the feedback is only of true use if it's open and honest and you don't want to bother your network.
A good opportunity is after a presentation or important meeting; be self-confident and state one thing that you think went well, and then ask for advice on one thing you could improve.
Or in your leisure time; ask a trusted friend after a networking event how she/he thinks you have performed (especially if attending a networking event is something you usually don't like to do). Take small steps and keep it simple.
5. Strive for excellence and best practice
Become an expert in topics you are good at and which you like but always also try to make a connection with what is needed at your company, in your department or on the market. Try to develop expertise in a rising area of importance at your company or in your industry field. Talk to your boss and to your colleagues and ask yourself to find out what skills are needed the most in your field of work. Conduct research and literature reviews, then read books and attend courses an conferences and try to implement and practise your learnings in your daily work. Last but not least exchange opinions with your external network.
 6. Adapt quickly and be prepared
Things change quickly these days. Be prepared. What for companies counts, counts also for yourself; taking the famous Kodak or Nokia case as an allegory for your personal success: don't rest on what you have reached already, waiting until someone else (in worst case your competitors) make the next step; dare it first. Be prepared and flexible to respond to a highly volatile market and changing service and business needs of your company, follow business trends and do your own research - always imagine you were your own little company; where does the market tend to go? What are the hot topics of my current employer?
 7. Don't forget your "me-time"
For me, my work is part of my life, as my travels, my sport, my family and friends are. And the master of my life is myself. Therefore, I'm not such a big fan of the word "work-life-balance". Work is part of it (or aren't we all alive during our time at work?) so instead I call out for the importance of "me-time":
Beside all the motivation and diligence always take enough time to unwind and refuel with new energy. It's also the time when self-reflection happens passively, e.g. during a forest run or while making up your garden.
Meeting friends and spending time with the family is important too; but don't forget yourself. Take regularly and consciously time for yourself. Meditation, yoga, walking/running in nature, gardening, fishing, making pottery, just to name a few, are all superb activities which can help you to ground and to reconnect with yourself. Important is that you feel some calmness so that you can really rest and be able to hear our inner voice.